In Hong Kong and Singapore, credit cards continue to dominate as the payment method of choice for almost all online transactions. This makes sense as unlike other payment methods (eg. cash, bank transfers, checks) credit cards come with a unique combination of security, rewards and convenience.
How to pay rent with your credit card in Hong Kong and Singapore
Issuing banks and airlines also help support the credit card ecosystem through direct marketing and online channel partners like  GoBear. If you could pay rent with your credit card on a monthly basis, you'd be able to experience all of the advantages mentioned above.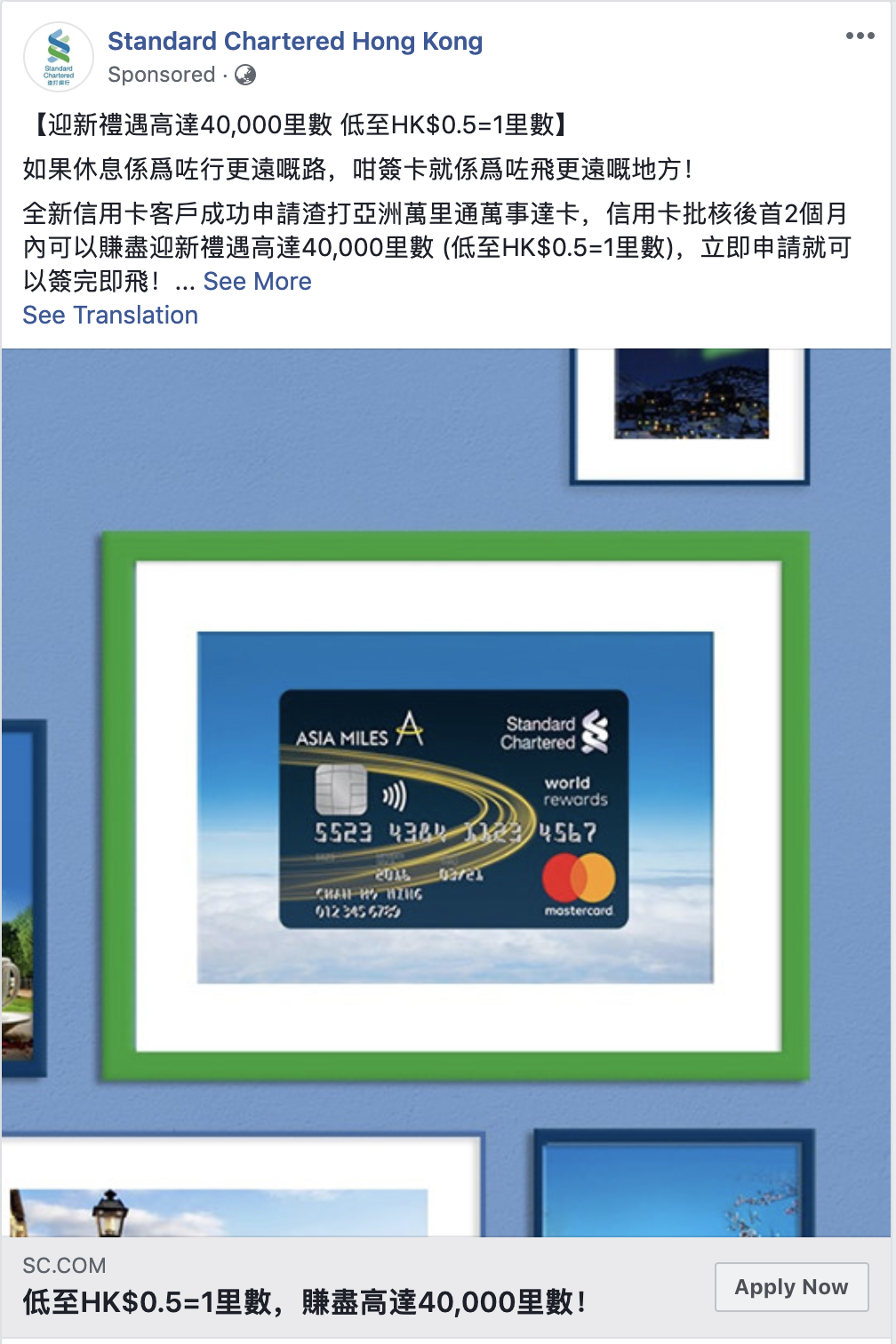 In case it's helpful, we wanted to highlight a few key advantages of using your credit card for rent instead of check or cash:
• Automate rental payments through monthly recurring schedules: With your credit card, you enable recurring transactions to be charged automatically similar to your phone bill, Netflix, and/or Spotify account.
• Earn additional credit card rewards: Like most transactions, you'd be able to earn additional cashback, air miles and rewards associated with your credit card.‍
• Improve cashflow: Credit cards can be used as a short-term working capital solution for your business in case your customers haven't paid on time.
Ways to pay rent with a credit card
If you want to use your credit card for rent, you can typically do so through two main methods: paying through your landlord's payment system or a third-party payments platform.
Some real estate or property management companies have the infrastructure setup to accept credit card for rent. WeWork, for example, gives you the option to set-up recurring credit card payments online. However, if your building is owned by a smaller, less tech-oriented management group/landlord, the company is unlikely to set up a POS terminal or online payments portal. This is why almost all rent payments in Hong Kong and Singapore are conducted with check or cash.
If you choose to use a third-party software, you can pay rent online with a credit card even if your landlord doesn't accept cards. Reap allows any tenant to set-up recurring monthly rent (or other types of payments) in this way. Your landlord receives a bank transfer or check as they would normally and they wouldn't need to set up a Reap account in order to receive the funds.
Is using your credit card for rent the right choice for you?
A few points of consideration when deciding to use credit cards or not:
• Would you or your business benefit from the extra cash flow? If you used your credit card as a short-term financing solution, would this be beneficial for your business? Would you be able to grow at a rate that's higher than the transaction fees associated with your charge?
• Does your credit card come with rewards? There are typically fees associated with using your credit card to pay rent. Your credit card usually provides enough miles or cashback where the rewards outweigh this cost. Take a look at the Reap rewards calculator to better evaluate your credit card!
• For businesses, the fees are tax deductible and can be written off. Like most business expenses, the fee related to processing your credit card for rent/lease payments can be written off for tax purposes.
• Are you able to pay off your credit card balance? Credit cards, while convenient, usually come with a fairly high monthly interest rate on the unpaid balance. If you are not confident that you'll be able to fully pay off your credit card balance, the rewards you gain may not be worth the interest payments.
In general, using your credit card for rent is a more rewarding and convenient process compared to cash, bank transfer and checks. If you can keep your finances in check, there are significant advantages for using your credit card!