Our Customers
We are here to
support your business growth
Reap has partnered with business of all sizes to realise their future. These are just a few of them:
Reap Pay
Improve cash flow for business growth
You can now pay for anything with your favourite credit card and maximise your cash flow. Simplify your rent, utility and payroll payments and enjoy a 58-day interest-free period.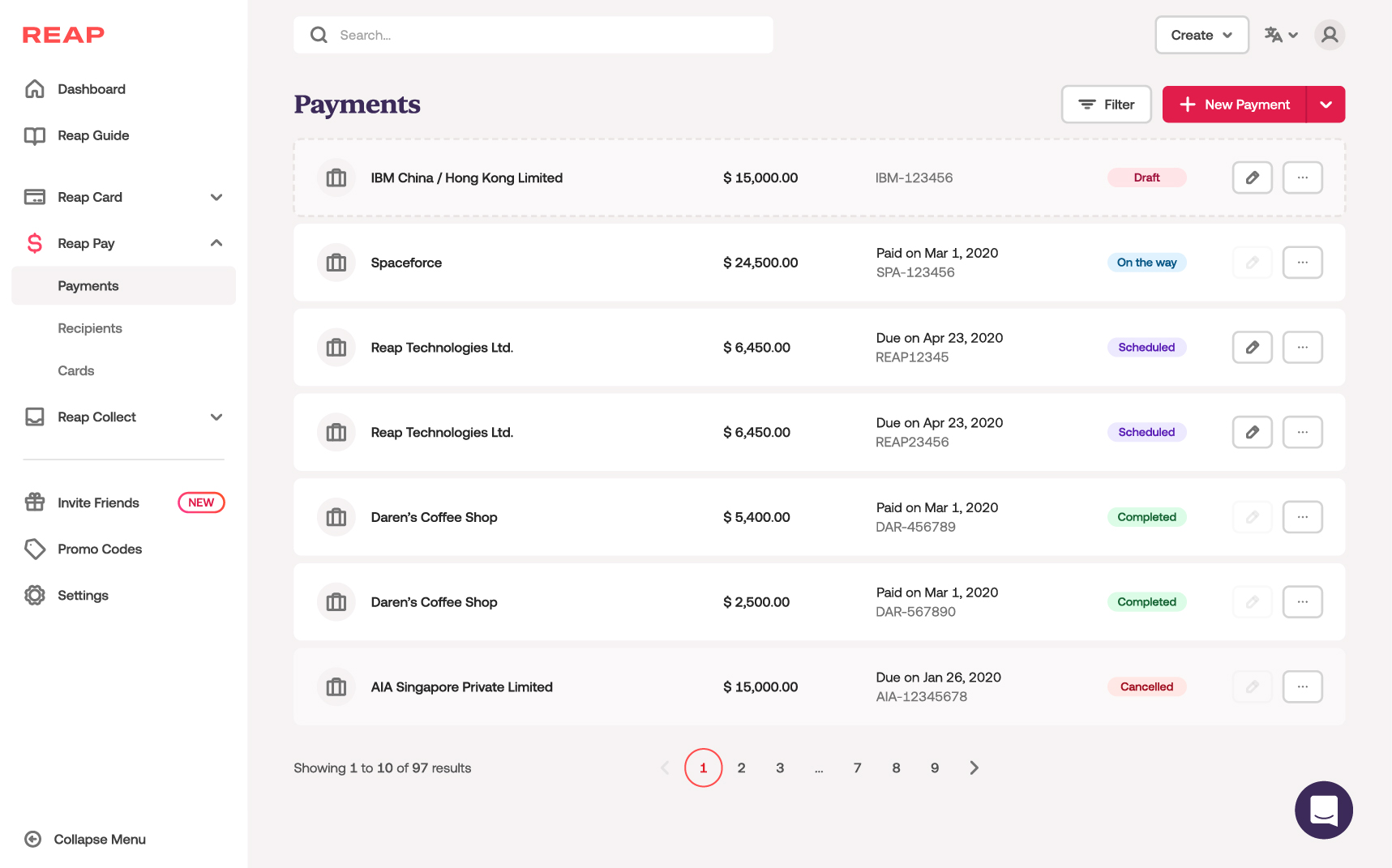 Reap Collect
Instant payment at your fingertips
Take full advantage of our secured platform and collect credit card payments from anyone, anywhere without extra setup costs and integration effort.