Reap allows individuals and businesses to pay for any verified goods or services globally (~40 different currencies) even if the receiving side doesn't accept cards.
The recipient (who you'd like to pay):
• does not need to setup a Reap account
• receives funds in their preferred method (mainly bank transfers)
• most of the time, does not even realize that you're using a separate provider to pay
We often get asked questions what kind of expenses we can support and the relevant supporting documents required for each expense category. To help answer this question, we've broken down some of the most popular expense categories and the relevant support document for each below.
What kinds of expenses can I use Reap to pay?
A good general rule of thumb is that payment must be related to a specific, unbundled underlying good or service.
1. Personal Expenses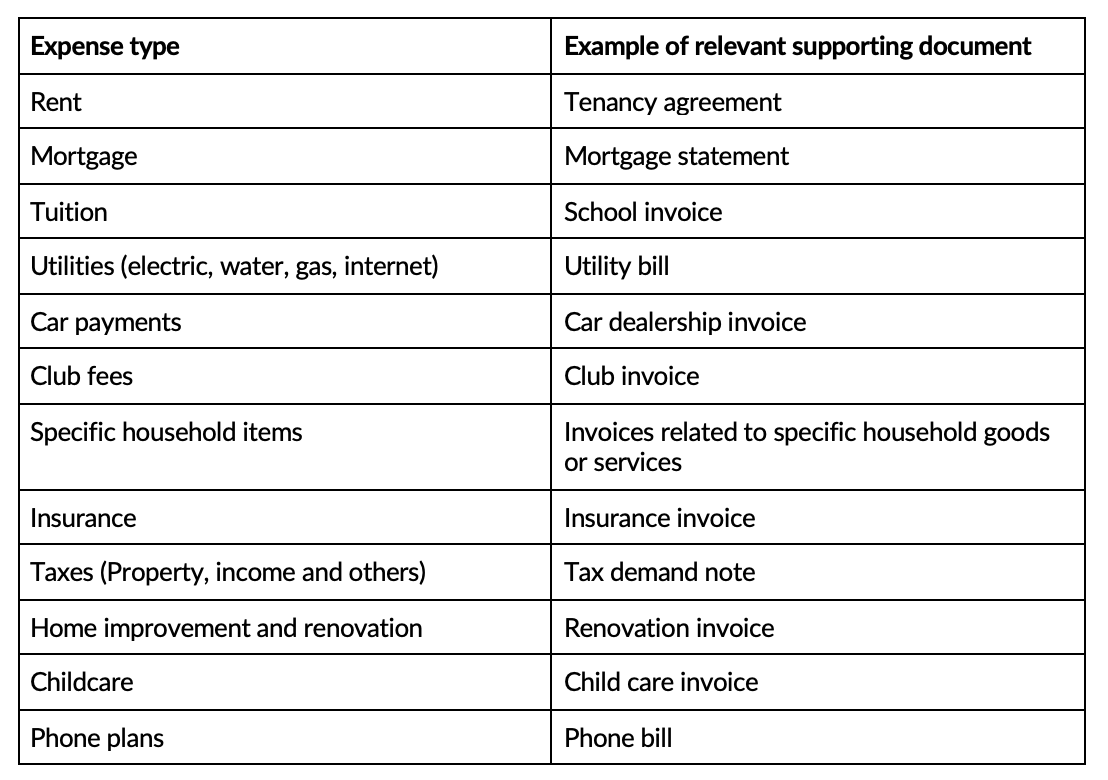 2. Business Expenses
If you own a business, you can join the hundreds of businesses using Reap to access instant credit and earn rewards.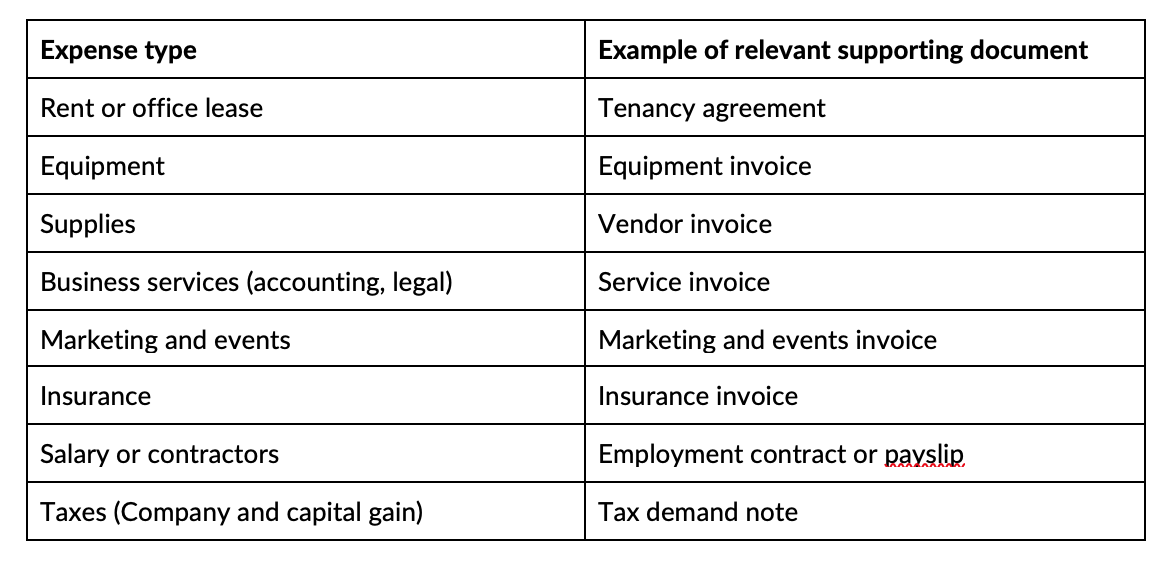 ‍
What are some restricted payments I CANNOT use Reap for?
Restricted payment categories may be imposed through Network Rules or the requirements of our Financial Services Providers. In certain cases, payment categories listed below may be eligible for processing with explicit prior approval from Reap. Note, however, that payments related to illegal products or services are never eligible to use the Reap Services. The types of payments listed in the right column are representative, but not exhaustive.
In particular, we would like to highlight a few expense categories that are not supported by Reap. These include loan repayment (credit card inclusive), paying for housekeeping fee and paying to the user's own bank account.
If you are uncertain as to whether your payments is a restricted payment, or have questions about how these requirements apply to you, please contact us.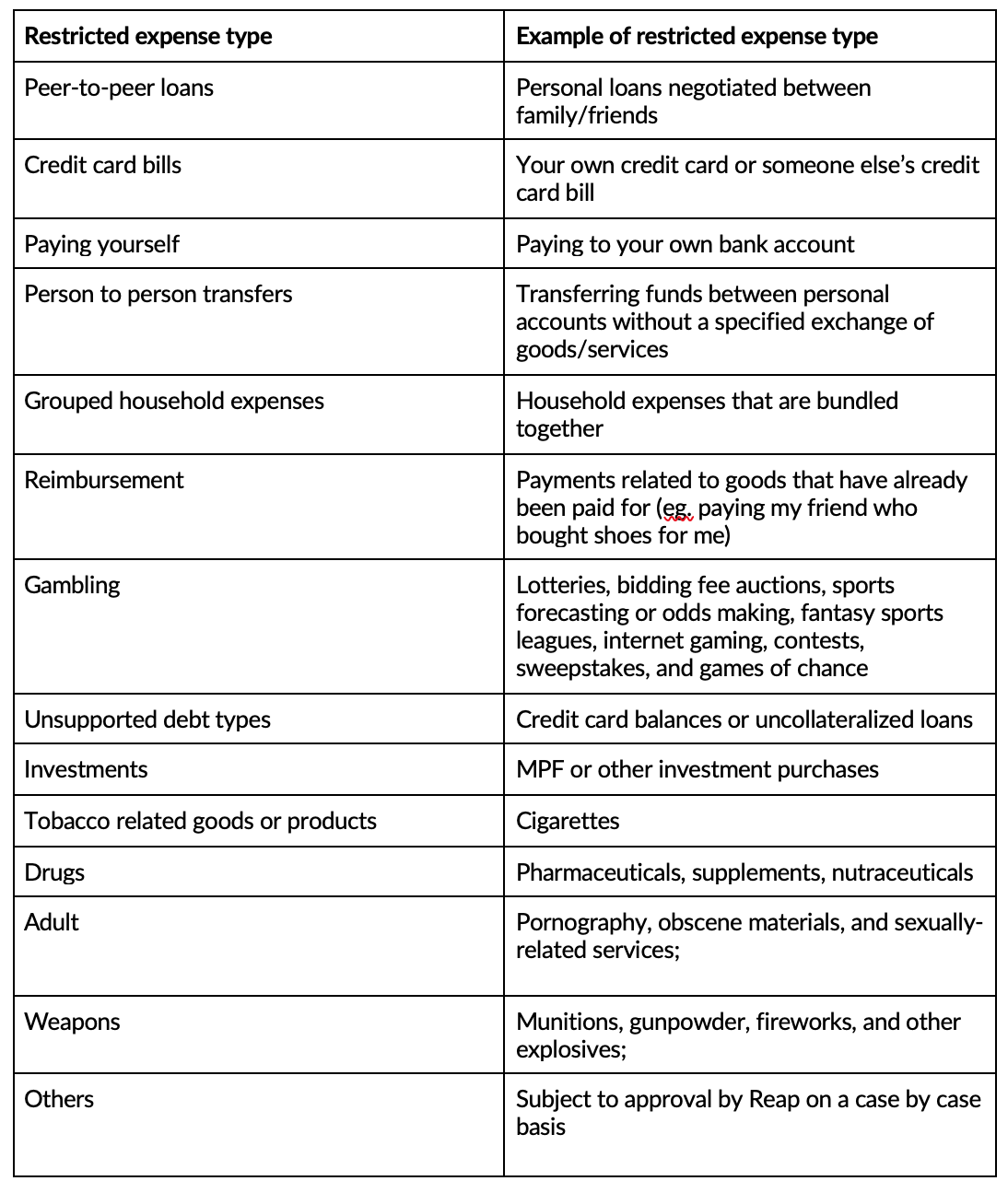 At the end of the day, we are not a peer-to-peer payment service. In order to support payments that appear as such, we will require documentation that outlines the goods or services provided.
If you're unsure, please feel free to shoot us a line at hello@reap.global and we can clarify!